Ginger
Ginger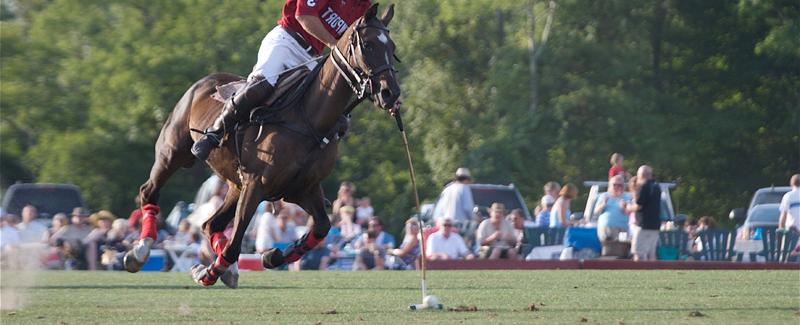 Career Achievements
• 3 time Best Playing Pony During Her 20 Year Career

Ginger was born in 1989, and in her early youth she was considered a horse that was un-rideable. For that reason, she was abandoned.
After years of patience, hard work, and training, she undoubtedly became the greatest horse that Newport has ever seen.
Her fame has spread the world over, known as the 6th chukker horse to many of the international players who have visited Newport. Ginger has been the reigning winner of the Best Playing Pony Award, having been bestowed the honor more times than any other horse over her 20 year career.
In addition to being a champion on the field, Ginger has introduced hundreds of new players to the "Sport of Kings," including many Newport Polo Club members.
Ginger was retired from competition during the USA vs. Jamaica match on August 20th, 2016. During a half-time ceremony, Ginger's saddle number, 1, was officially retired, and she became the first inductee to the Newport Polo Hall of Fame.