With great excitement and anticipation, the Bon Voyage Ball auction committee presents a preview of some of this year's silent and live auction items.
The Silent Auction will open at 7pm during the cocktail & hors d'oeuvres reception and will close after dinner, at 10:30pm. The Live Auction will be presented by Sotheby's master auctioneer during the seated dinner from 8:30-9:30pm for the night's one-of-a-kind experiences!
Peruse the full details of all the exciting offerings below! (New listings added daily)
Proceeds from the auction will support the Jeffrey Osborne Foundation, which has served a mission to help build positive relationships by supporting St. Mary's Home for Children & Family Services, The Boys & Girls Clubs of Providence and Button Hole; keep music and the arts in public schools, by supporting the Rhode Island Philharmonic Music School and its Community Partners including the Met School, and provide food, shelter and a safe-haven for families and children in need in the Ocean State, by supporting the Amos House, Rhode Island's largest Soup Kitchen. The Foundation has raised over $1.5 million dollars to date, in its mission. For more information, visit www.jeffreyosbornefoundation.org.
LIVE AUCTION
"Private Evening for 12 with Jeffrey Osborne"
Invite your friends to enjoy a private performance & dinner for 12 with Jeffrey Osborne at seaside retreat, the Aquidneck Club. Not only will your guests be dazzled by the waterfront views, Jeffery Osborne will give your group a personal performance featuring his legendary musical talents.
Available dates: Your pick from nine dates in April, May, or June
Donated by: Jeffrey Osborne & Aquidneck Club
"Casa de Campo Ocean-front Villa - Sun & Sport in the DR"
A 4 Night stay in a 4-bedroom ocean-front Classic Villa home at the luxurious Casa De Campo resort in the Dominican Republic, PLUS RT Airfare for 4. Your villa includes daily breakfast prepared in-house and private maid & butler service as well as two 4-person golf carts to travel around the resort in style. Indulge your adventurous side with daily horseback riding and skeet/trap shooting for 4 people. This trip is a Golfer's paradise, with two rounds of golf on Dye Fore and two rounds on Teeth of the Dog included. Enjoy welcome amenities upon arrival, personalized check in and orientation in the villa, featuring high speed wireless access and use of the resort fitness center.
Donated by: Casa De Campo, Dominican Republic
"Vacation Like A Rockstar"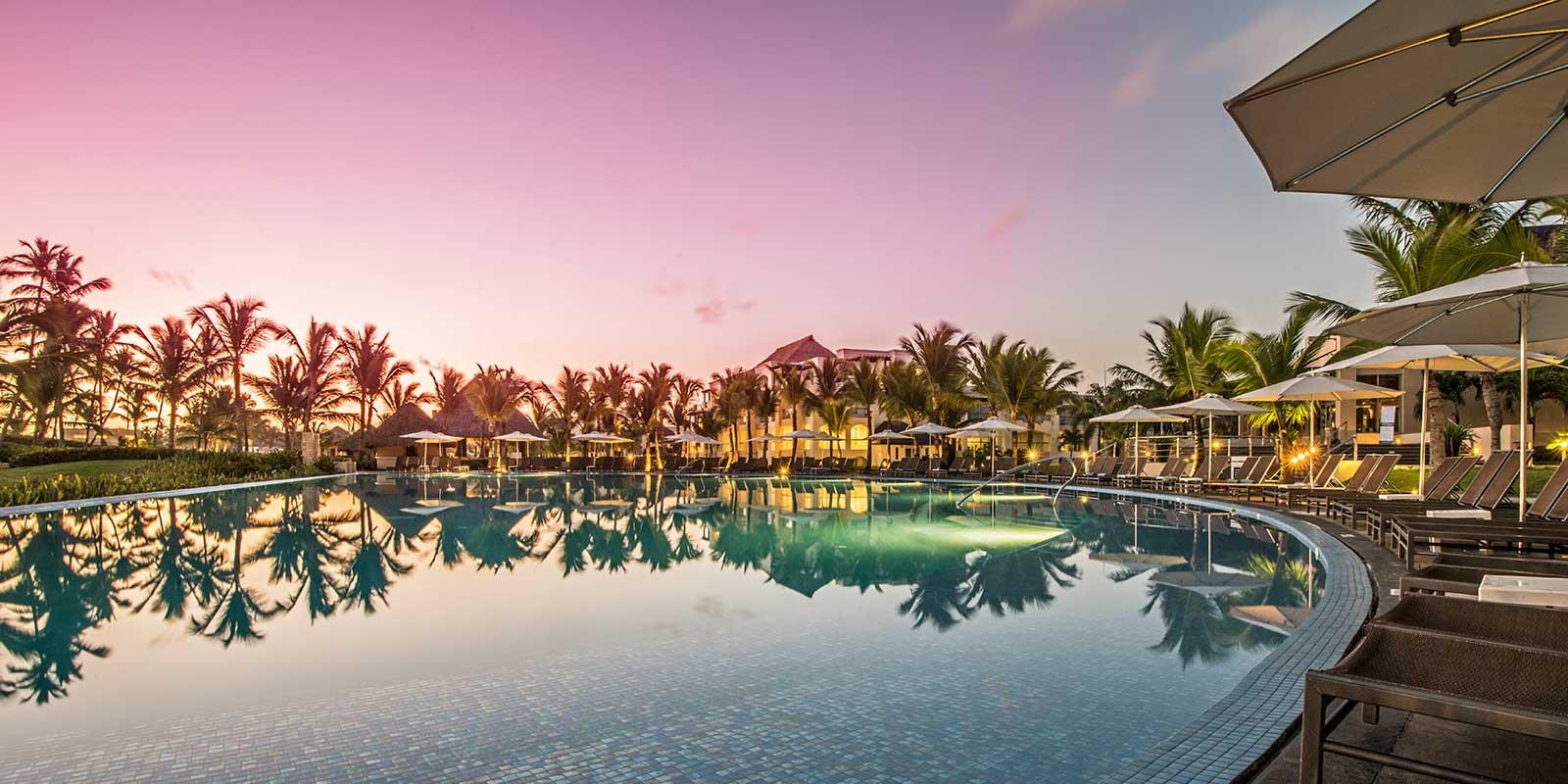 All Day. All Night. All Inclusive. Sometimes you truly can have it all. Grab your bestie and head to the Dominican Republic for a 4-Night all-inclusive stay for two at the Hard Rock Hotel & Casino in Punta Cana, PLUS RT Airfare for 2. The celebrated destination covers every sun-soaked moment of delectable dining, thrilling entertainment, exciting on-site recreation, even fine wine and top shelf liquor. That's right. It's all included. And if you're not feeling the all-inclusive love just yet, keep reading. The sprawling resort features 9 restaurants, 24/7 room service, land activities including a world-class Jack Nicklaus golf course, over a dozen pools and great nighttime entertainment and casino. Pack your bags and get ready to rock!
Donated by: Hard Rock Hotel & Casino - Punta Cana, Dominican Republic and Chris Gasbarro Fine Wine & Spirits
"Providence Friars Package for 2"
Get your head in the game with 2 tickets behind the scenes to a practice, plus 2 phenomenal seats at a home game of your choice at the Dunkin' Donuts Center, home of the nationally ranked NCAA Division I Providence Friars Men's Basketball, leaders of the Big East Conference. Receive a locker room tour and take home a basketball signed by the entire team. Includes a night of power dining with Head Coach Ed Cooley at the stately Capital Grill steakhouse in Providence to go over the season's strategies.
Donated by: Ed Cooley
"Mt. Cinnamon Resort & Beach Club, Grenada"
Spend 7 glorious nights in the West Indies' spice island, Grenada, in 1-bedroom villa at Mt. Cinnamon Resort & Beach Club, an intimate seaside enclave with all the amenities and services - the essence of Caribbean beach life. From sailing, paddle boarding, and fishing, snorkeling and diving, to relishing in the ultimate relaxation of a beachside massage or lounging away stresses on the renown Grande Anse Beach with the sounds of the waves lapping against the shore – yes, you have found paradise. Daily breakfasts included.
Donated by: Peter des Savary
"Week in St. Bart's"
Your Tradewind Aviation roundtrip shared charter flights for 4 will whisk you & guests from San Juan to St. Barthelemy in the French West Indies for a 7 Night stay at a luxury 2-bedroom, ocean view WIMCO Villa. Legendary and unparalleled, St. Bart's is a Caribbean jewel of exotic scenery, exclusive luxury travel and renowned French "art de vivre". This package includes pre-arrival travel services, from WIMCO including booking all flights, rental cars, and restaurants, as well as VIP arrival service in St Barths, and 24/7 concierge service during your stay. (Easy to reach, nonstop from most US points of origin - San Juan is the gateway for flights to other Caribbean islands.)
Valid from May 1, 2022 through December 14, 2022 with holiday blackout dates of November 19, 2022 through November 27, 2022.
Donated by Tradewind Aviation & WIMCO Villas
SILENT AUCTION
MUSIC & SPORTS
"Bose Bundle"
Immerse yourself in sound with this deluxe package from Bose featuring 2 x QuietComfort Earbuds, 2 x Sleepbuds II, 1 x Soundbar 700, 1 x SoundLink Revolve.
"Jazzy Weekend with Tony Bennett"
Be no stranger to paradise with a 2 night stay and 2 tickets to the Tony Bennett Concert on Sep 25, 2021 at the Foxwoods Resort and Casino. Round out the weekend's festivities with a $200 Dining Credit and 1 Foursome at Lake of Isles Golf Course. The legendary performer will make a special solo appearance at Foxwoods, in between gigs on his world tour with Lady Gaga, with whom his duet album debuted at #1 on the Billboard Album charts! In the new millennium, Bennett's artistry and popularity has been higher than ever, and he has sold over 10 million albums in the last 10 years alone.
"Ultimate Date Night"
Take your special someone out on the town to An Evening with Michael Buble in Concert, with 2 tickets in TD Bank's corporate suite at TD Gardens in Boston, when the GRAMMY-winning Canadian crooner's North American tour makes its Boston stopever for 1 night only, on Tuesday, Aug. 24, 2021. Start the magic with Dinner for 2 at Davios Northern Italian Steakhouse, then enjoy the best seats in the Garden for an unforgettable performance, and conclude your datenight with a skyline view and 1-night stay at Hyatt Faneuil Hall just around the corner, for an unforgettable night in America's Hub City.
Date: August 24, 2021
"Signed Tom Brady Buccaneers Jersey"
Though Tom Brady left New England, he continues to build his legacy as the Greatest of All Time. Own a piece of history with a signed Tom Brady jersey from the team to he took all the way to Super Bowl victory in one season.
"76ers vs. Celtics"
Experience the action with 4 Tickets to the 76ers vs. Celtics game at TD Garden during the 2021-2022 season. Talk strategy after the game at a Meet & Greet with legendary Philadelphia Head Coach, Doc Rivers.
"Signed Bruins Hockey Stick"
1 Hockey stick signed by the inspirational 2019-20 Boston Bruins team, Atlantic Divison Champions.
Red Sox at Yankee Stadium with Lodging
Be a part of the historic rivalry at iconic Yankee Stadium when the Boston Red Sox challenge the NY Yankees during the 2022 Season, PLUS 1 Night stay at the Marriott Marquis Times Square. In 1919, Boston Red Sox owner Harry Frazee sold star player Babe Ruth to the Yankees, which was followed by an 86-year period in which the Red Sox did not win a World Series, hence the superstition known as the "Curse of the Bambino", one of the most well-known aspects of the bitter, centennial long fued - the fiercest in all American sports!
"Clippers vs. Celtics"
Witness the coast to coast face-off as the L.A. Clippers challenge the Boston Celtics at TD Garden during the 2021-22 Season.
EXPERIENCES
"Private Charter"
Kick off Labor Day weekend with up to 20 guests for a sunset sail onboard Newport's coolest luxury yacht charter, the 62' Heron Catamaran for a private sailing excursion with unsurpassed hospitality and all the amenities for a luxury experience on the water. Includes hors d'oeuvres by 20-year veteran private chef, captain, bartender, and server, unlimited rum punch, ice and drinking water (serviceware for your catering) for up to 3 hours.
Available date: Sept. 1, 2021
"A Christmas Story"
This December, Boston's Boch Performing Arts Center in the famed Wang Theatre offers exclusive Loge Box seating for 10, to enjoy the lavish new stage production of A Christmas Story, the Musical for a matinee performance at 2:00pm on Saturday December 11th, 2021. From Tony Award-winning songwriters, A CHRISTMAS STORY, THE MUSICAL, brings the classic 1983 movie to hilarious life on stage! Nominated for three 2013 Tony Awards including Best Musical, the Associated Press calls A CHRISTMAS STORY, THE MUSICAL "a joyous Christmas miracle," while The New York Times writes "I was dazzled." Listed on the National Register of Historic Places, the Wang Theatre boasts one of the 5 largest stages in America, housing the performing arts for nearly a century, as a world-class theatre for music, Broadway, and dance. The holidays are not complete without it!
"Caribbean Weekend Escape"

Nonstops from New England to San Juan make a 3-day, 2-night weekend getaway the perfect plan for luxury and relaxation. Change your scenery to the world class Fairmont San Juan in Puerto Rico. Ideally located only minutes from historic San Juan on the award-winning Isla Verde Beach, the luxurious resort is famed for its luxury cabanas, four pools, and five signature dining venues.
Experience the Farmont San Juan
"Stoneacre Picnic"
Elevate your experience with a sophisticated Stonacre designer picnic for 8 guests. Picnics, a classic summer ritual, are the perfect way to enjoy all of the natural beauty that Newport has to offer. Stoneacre Picnics elevate everyday picnics and turn them into full-service, curated and catered affairs. Luxe linens, ambient extras, candlelight vibes — the 'wow factor' works. Stoneacre Picnics isn't just about your taste buds, it's a treat for all of the senses.
"Newport Stopover"
Step into the anything but ordinary at Hotel Viking, celebrating 95 years of hospitality in its iconic Bellevue Avenue address. Enjoy a 1 night stay and dinner for 2 in One Bellevue restaurant, listen to live music, and ride off into the sunset at the Top of Newport rooftop lounge where the views are as opulent as its fresh raw bar overflowing with New England lobster, cold water oysters and clams. The hotel is also home to SpaFjör for all pampering you may desire.
Vegan Polo Tailgate
The brainchild of renowed chef Matthew Kenny, Plant City's mission is to combine impeccably sourced ingredients with innovative tools & techniques to create minimally processed, plant-based cuisine that is both refined and healthful - choose an assortment of provisions for your tailgate, and bring your gourmet feast, along with a curated collection of tailgate essentials in our signature anniversary Red & White colors! Reserved Polo Tailgate and 10 guest tickets to a match in August or September, 2021. (Subject to availability)
Concentrate on You
There is never a better time than the present, to take care of your temple. Book your (2) massages at any Massage Envy location. And at home, enjoy body products from Farmaesthetics, in 100% natural skincare made with organically grown herbs and flowers from American family farms.
Art, Jewels & Fashion
"PARADISUM"
Framed and ready to hang, artist Raphael Macek's master work of art is a Limited Edition Large Format fine art print "Paradisum" on archival paper, signed by the artist, with certificate of authenticity, and measures 50" x 74". Raphael Macek's stunning imagery The warmth of perfectly balanced light creates shapes and contrast, revealing Macek's heightened sense of aesthetics and communication with nature. . His unique ability to traverse the beauty of the equine figure has not only made him distinctive as an artist but sought after as well, as his hanging murals resonate beyond just horse enthusiasts.
From Raphael Macek Photography
"Buddha"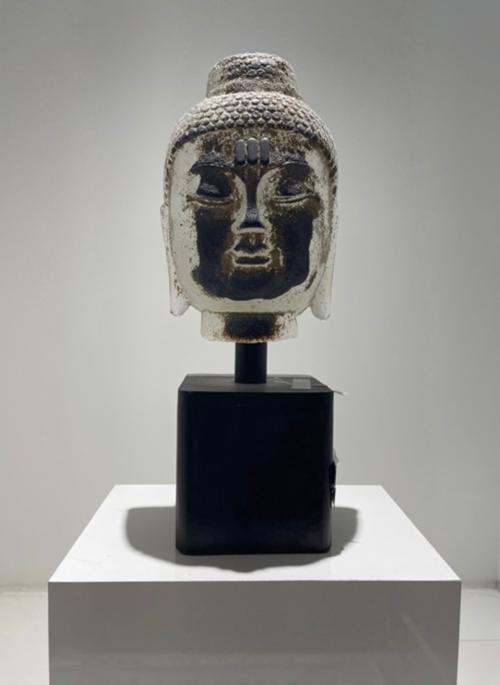 The work of artist Marlene Rose, this stone Buddha on metallic base measures 20" x 8" x 8", is hand cast from molten glass into a unique modern work of art that resonates with references and allusions to ancient cultures and civilizations. Marlene Rose is an internationally known award-winning sculptor and pioneer of the glass art equivalent, who produces stunningly beautiful works of art in her chosen medium, sand-cast glass. Seen in museums and galleries across the US and Europe, her works are sought by glass connoisseurs, fine art collectors and Hollywood A-list celebrities.
"Polo"
The work of internationally known Columbian artist Rafael Lago, this acryllic and natural pigment on canvas masterpiece measures 109 x 144 cm, stretched and ready to drop into a frame to transform a room.
Basketball Legends
48" x 30" mounted canvas rendering of basketball legends Michael Jordan, Kobi Bryant, and Lebron James capturing the resolve of champions, by California multimedia artist Andrew Ruthman.
Kurt Dolnier Print
Framed fine art print - 24" x18" from advertising photographer, Kurt Dolnier captures the Fan Salute ending each match, a tradition originating at the Newport International Polo Series in 2003, and now emulated at polo clubs around the world.
Classic Diamond Studs

Dazzling Diamond stud earrings from renowned Hannoush Jewelers. For centuries, diamonds have been widely known as the universal symbol of eternal love and commitment. Follow Cupid, god of desire, affection and erotic love, and tip your arrows with these 2.0 total carat weight brilliant cut round diamond solitaire stud earrings, set in 14k white gold. After all, diamond studs are a symbol that the woman who wears them is loved and special to someone.
Mermaid Lariat Necklace
Our Caribbean fantasies are captured in designer ALESSANDRA 's original Mermaid Lariat in sterling silver with 18K yellow gold vermeil accents, one of only 10 made.
Halcyon Days Race Horse Bangle in Black or Ivory
The perfect piece for equestrian enthusiasts, these handcrafted bangles make versatile, chic companions for a day at polo or a night on the town. Halcyon Days Bangles are fashioned from brass and generously plated with either 18ct gold or palladium. The enamel is polished to give it a wonderful lustre which brings out the strength of colour and ensures a glossy and vibrant finish.
Oscar de la Renta Earrings
Shine bright in these classic Pearl Sun Star gold and pearl button earrings by famed Dominican fashion & formalwear designer Oscar de la Renta. Born in Santo Domingo,and trained by Cristóbal Balenciaga and Antonio del Castillo, De la Renta was catapulted in international demand in the 1960s as one of the couturiers who dressed Jacqueline Kennedy.
Metal Alchemist
TBD.
Kimberly Pucci 'Francesca' Tote
Posh has no bounds in this essential Wide Horizontal Tote from designer Kimberly Pucci, gorgeously crafted in premium pebble leather both inside and out, thoughtful design includes two interior pockets to keep essentials at your fingertips, roomy, refined and infinitely more elegant than your typical tote. and comfortable handles that won't slip off your shoulder. Beautifully sleek and built to last, coveted by men and women alike, Francesca takes you anywhere in style. From the new flagsip store, 516 Thames Street, Newport.

"Point Loma" Designer Sunglasses
From Leisure Society, these swanky shades are ion-plated with 18k gold and feature block titanium frames with brown gradient lenses. In a genre coined as California Heirloom Design, designer Shane Baum has the intention of making products that will endure for generations to achieve the utmost in sustainability. Frames are handcrafted of pure 18k gold-plated titanium along with the highest quality cotton-based acetate. The result is an object that you will keep for the rest of your life, to be left behind for generations to follow.
BRAHMIN Large Duxbury Satchel
The Large Duxbury Satchel is a great everyday bag with convertible shoulder strap and plenty of interior space. Carry your iPad along with your favorite essentials.
"P and P Polo" Imported Silk Scarf
This gorgeous "P and P" polo Italian Silk Twill Scarf with hand rolled edges, measuring 90 x 90 cm, will upgrade any look! The design is inspired by two of the finest and best polo players worldwide under the same name, Pablo Mac Donough and Pablo Pieres (both of them 10 goal polo players). They have never played in the same team, always against each other. This rivalry is captured by designer Katerina Morgan.
"Stick and Ball" Imported Silk Scarf
Another Katerina Morgan masterpiece, this Stick & Ball Polo Motif Italian Silk Twill Scarf with hand rolled edges, measuring 90 x 90 cm is the perfect shade of pink to complement any outfit. Its design is inspired by Pablo "Polito" Pieres, a 10 goal polo player and member of one of the most famous Argentinian polo families, and a multiple champion of the most disputed polo world cups.
Luxury & Rare
"Exotics Auto Detailing"
Treat your vehicle and yourself with Complete Inside and Out Automobile Detailing & Exotics Merchandise from Herb Chambers Exotics, New England's source for exotic and ultra-luxury automobiles.
"Imperial Zin"
Perfect for entertaining with panache - this 6 Liter bottle of Federal Hill 'ZIF" is renown winemaker Jed Steele's perfection of the wildly popular California Zinfandel grape (whose DNA has been traced to the Italian Primitivo) for an excellent rich and intense style of red wine. Product of the California North Coast Mendocino region. A celebration unto itself, the Imperial, as 6L bordeaux-shaped large format bottles are called, is a rare, limited edition.
"Phantom Red"
Take home a Jeroboam (3L) of Bogle Vineyards (CA) hauntingly delicious 'Phantom Red' Zinfandel-Petit Sirah. Full of concentration and intensity, this wine will tease, tantalize and linger long after the last sip is gone..
Whispering Angel Rose
Whispering Angel from Chateau d'Esclans is arguably the World's greatest Rosé. The grapes come from the most select land in the surrounding region of La Motte in Provence. The blend consists of Grenache, Cinsault, Rolle (Vermentino), Syrah and Tibouren. Château d'Esclans lies in the center of the Department of the Var, in France, where the majority of Provence AOC rosé is produced.This rosé is crisp, fresh and elegant and comes highly recommended. Raise your glass and your party with this rare 6L Methuselah, the equivalent of 12 regular bottles of wine.
Goslings Old Rum
Goslings Family Reserve Old Rum is a truly superb dark golden rum made in Bermuda by Goslings. This one of a kind bottle, is signed by 8th generation Bermudian rum maker, Malcolm L. Gosling, Jr. Crafted from the same Bermuda blend as Black Seal, Goslings Family Reserve Old rum is left resting in once used charred oak barrels where it is aged until it has acquired a luscious well balanced complexity much like a rare scotch or cognac. This old rum is aged for between 16 and 19 years, and is the ultimate sipping rum. It was named the #1 Aged Rum in the World by the Caribbean Journal.
We thank all the generous donors for fabulous auction exclusives:
Boch Center Performing Arts
Casa De Campo, Dominican Republic
Cheryl Perutti Roaring Fashions
Chris Gasbarro Fine Wine & Spirits
Davio's Northern Italian Steakhouse Boston
Hard Rock Cafe - Punta Cana, DR
Heron Luxury Yacht Charters
James Adelstein/Metal Dynamics
Kimberly Pucci Atelier & Vault
New York Yankees/David Pump
Plant City / Kim Anderson
RI Philharmonic Orchestra & Music School