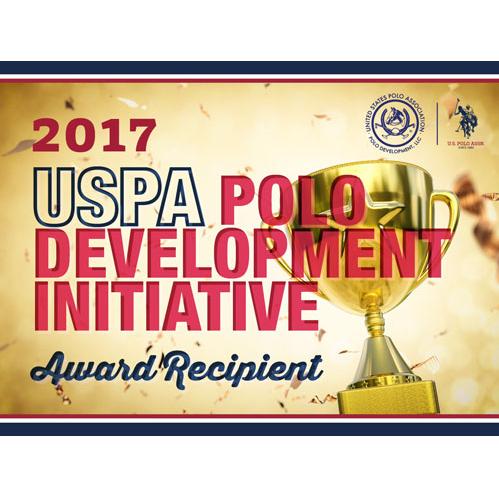 The United States Polo Association (USPA) has awarded Newport Polo (Westchester Polo Club) a 2017 Polo Development Initiative (PDI) grant.
In 2017, 119 US polo clubs applied for the USPA's PDI aggregate budget of $750,000. Each application was thoroughly evaluated by the PDI Sub-Committee, quantitatively on Membership (Handicap-Rated Playing Members and Youth Members), Polo School Activity, and proposals for Club Development, utilizing USPA Programs and Services (i.e. Certified Polo Instructors, USPA events).
"Our common goal of growing polo is only strengthened by clubs like yours." – USPA Club Development Committee.
"The USPA's support will significantly help our club's mission, and the plans that we have put into motion this year for future growth and sustainability," announced Dan Keating, Westchester Polo Club delegate, and President of Newport Polo. "On behalf of our club, I would like to thank the USPA, the PDI Sub-Committee and PDI Chairman Denny Geiler for their confidence and would like to thank our membership for supporting our polo club. I look forward to a successful, fun and safe year of polo for the remainder of the season in the months ahead, as we continue to grow with support from the USPA,"
Projects that Newport Polo has initiated this year for Polo Club and Player Development include: hosting the USPA Middle School League in the spring and the USPA Sherman Memorial Arena Polo Tournament next month; supporting expanded Coaching League and Women's League step-up programs for advancing new players; polo school enhancements including the addition of several Lesson Horses, an additional Certified Polo Instructor, additional lighting and new footing & regrade of its outdoor instructional polo arena; conducting novice tournaments and a series of intro clinics to initiate new players; and numerous other events and projects to support the growth of the sport and the sustainability of the Westchester Polo Club, America's first polo club, for future generations.

The Polo Development Initiative is a reimbursement grant designed to support USPA member clubs and polo schools that are dedicated to generating new members, growth for the sport, and club sustainability for the future. (Complete list of 2017 recipients.) "Our goal is to provide support to those making the sport of polo better." – USPA Club Development