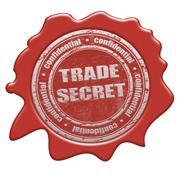 Is it possible to combine Earth Day with Tax Day? You bet. WJAR knows doing taxes leaves a lot of old personal paperwork sitting around. On Saturday April 23rd, NBC 10 teamed up with Shred-It to securely recycle of all those old papers. Cardi's Furniture and Mattresses supplied extra manpower and the location close to I-95. NBC 10 News dedicated a week of ID protection stories online and on air leading up to the event. Cars lined up an hour early, and traffic became backed up on the highway as approximately 1,317 cars moved through the event over the course of 3 hours. In all 32,920 pounds of paper were shredded, saving 253 trees, and keeping the identities of all those viewers safe.
In May, NAVSTA Newport Homes (NNH) will be promoting "31 Days of Kindness." Residents of NNH have been asked to participate in one kind act a day for the month of May and share their stories. It can be as little as saying "Hello" to a stranger or writing someone a "Thank You" note, but the result may be endless. Starting Sunday, May 1, residents will begin receiving a daily e-mail with a task and words of inspiration to encourage them to be kind. In addition to resident participation, the staff of NNH will also be completing these deeds and sharing their adventures. NNH will also be picking up the tab for people around town at some local eateries. You could even be one of the recipients of a free treat on us!
For more information on NAVSTA Newport Homes and "31 Days of Kindness," please visit www.NavstaNewportHomes.com.
Our approach at RISD Executive Education is based on RISD's long history of creativity, critical thinking and making, and innovation. Using a deep knowledge of the intersection of design, business and culture, RISD EE welcomes the opportunity to challenge your thinking, meet your needs, and expand your capacity to add value, impact and capability to your organization, your sector and the world.
Design + Entrepreneurial Thinking
-June 2, 2016 Providence
The Institute for Design and Public Policy
-June 5, 2016 Providence
Atria Senior Living residents have inspiring life experiences and wisdom to share with future generations. We're sure members of your family do, too. Now you can document your family's remarkable journeys in our award-winning book, Field Notes from an Adventurous Life: A Guided Journal. We created it as a special gift for our residents, and now we are honored to share it with you, too. Receive your free copy by visiting any of our four Rhode Island communities by May 31: Atria Aquidneck Place in Portsmouth, Atria Bay Spring Village in Barrington, Atria Harborhill in East Greenwich or Atria Lincoln Place in Lincoln. Learn more at www.atriaseniorliving.com.