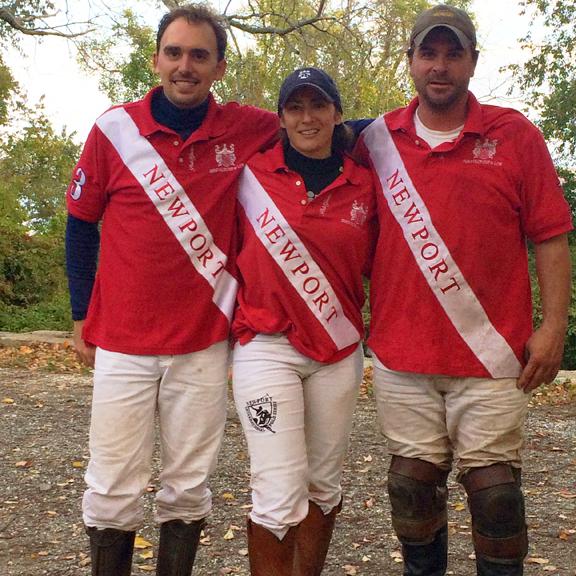 Newport Polo's Autumn arena polo season was in full swing on Oct. 24-25, with a Players Tournament for members & qualified players. The 2-day tournament, spanning the club's Players Dinner weekend, included 4 teams, competing in 4-chukker matches each day of the mild Autumn weekend.
On Saturday at Newport Polo's outdoor arena, the winners of Round One, (Paul Filippi, Stefanie Boyer and Dave Bullis), advanced to compete in Sunday's Final with a score of 16-10 over the Runners Up (Rory Torrey, Laurel Howe and Jonathan Olsen). The winners of Round Two (Brian McCormick, Carlos Silvera and Dan Keating) advanced to the Finals with a score of 13-10 over their Saturday opponents (Rafal Krawczyk, Julie DeAngelis and Alexander King). Both matches were 4 chukkers of competition.
On Sunday, the consolation round was closely contested and resulted in an 8-8 tie after 4 regulation chukkers. The Final was also heated contest, decided by a 1-point advantage of 9-8 after 4 chukkers of competition.
An album of photos will be published on Newport Polo's Facebook fanpage.