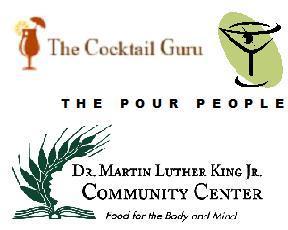 Starting today, to run for one week only, Newport Polo is conducting an Email Auction for the winning bidder to receive his/her very own 'Signaturate Cocktail' created by Jonathan Pogash, The Cocktail Guru.
This is a rare opportunity to have your own signature cocktail designed for your special occasion by Jonathan Pogash, the Cocktail Guru (and Newport Polo's In-House Mixologist). Included is an initial consultation to discuss your event...THEN Jonathan works his magic in his lab, developing your specialty cocktail. You'll receive the full recipe, mixing directions, ingredients list, a special menu card for your bar, and Jonathan will even coordinate with your caterer/bartender to ensure the drink is properly made on that day. Although Jonathan won't be personally be there (although, this service is also available), he'll ensure that the drink goes off without a hitch! Bartender service for 4-hours is included, courtesy of The Pour People.

See the Cocktail Guru in Action on Fox's 'Rhode Show' with Dan Keating, which aired this morning at
http://www.foxprovidence.com/dpp/rhode_show/polo-unique-social-event-for-everyone
Opening Bid: $150 Send bid to: agnes@nptpolo.com Close of bidding will be next Thursday, Aug. 18 at 10pm
100% of the proceeds from the winning bid will benefit the Martin Luther King Jr. Community Center of Newport County.