Hospitality & Amenities
Hospitality & Amenities
The timeless entrance allee, known as Linden Lane, is lined by 130-year-old European linden trees that form a living canopy, while field stone walls separate the lane from its surrounding manicured grass fields, as it leads gradually to the polo grounds of the Newport International Polo Series. From Linden Lane, there are two primary entry gates on the right-hand side, leading onto the polo grounds: the Main Gate and the Lower Gate. The Main Gate opens at 1pm on the day of the match, and the Lower Gate opens at 2:30pm. Enter at either gate, with your bar-coded tickets purchased online or make your purchases at the gate.
The venue offers tableside seating within the Pavilion, on various levels of the pavilion or at tables on the lawn, with beverage service from the Twisted Pony bar (outside beverages are NOT permitted within the Pavilion). There is also lawn seating or bleacher seating with General Admission. A portion of the lawn seating offers Reserved Tailgate Parking. Reservations for tailgate parking spaces are available online only, by following the calendar pages to the desired match.

A hospitality area with vendors, food concessions, and full-service bar is located between the main gate and the Pavilion. Unique sampling, jewelry, electric bikes, imported leather goods and cutlery, and official sportswear & souvenir merchandise of the Newport International Polo Series in the Polo Pro Shop are among an interesting collection of boutique vendors.

Food and beverage concessions include a variety of gourmet food trucks, and a wide assortment of premium alcoholic and non-alcoholic beverages at the Twisted Pony Bar for walk-up service. The Twisted Pony has American and imported craft beer, boutique fine wines by the glass or by the bottle, Veuve Clicquot Champagne, Stella Artois on tap, signature cocktails, and soft drinks.
Davitt Pavilion & Patio Bar
This full-service bar services the entire polo grounds with Stella Artois on tap, imported & craft beers, boutique wines, premium spirits, specialty drinks, unique soft drinks, and Veuve Clicquot Champagne.
Backline Bar
The new Backline Bar, located near the Grandstands, services the polo field with Stella Artois bottles, Stella Artois Cidre, imported & craft beers, boutique wine and rosé, premium spirits, specialty drinks, unique soft drinks, and Veuve Clicquot Champagne.
Horseshoe Wine Bar
Weekly tastings of wines from around the world, and a new quick-serve location for wine, beer, and soft drinks. Located in the Vendor Village between the Main Gate and Pavilion.
Veuve Clicquot Cart
Hail the new Veuve Clicquot Cart for perfectly chilled champagne delivered to your polo picnic, with Brut by the glass or 750ml & 1.5L party bottles, and Rosé Champagne in 750ml bottles!
Gourmet Food Trucks
Satisfy your hunger with our variety of gourmet trucks! Weekly schedule is available by private email subscription to the Newport Polo E-magazine (Sign Up), and Game Day Scorecard (Sign Up)
Chelsea's Creamery, opened up shop in Warren, RI on May 5, 2018. Specializing in homemade ice cream, we carry over 30 different ice cream and yogurt options! Flavors vary from traditional black raspberry and coffee, to our crowd favorite Cookie Monster! Our goal is to have our homemade ice cream become your favorite go-to. Stop by and grab a cone, cup or a frappe of your favorite flavor! Can't get enough of us? Catch us at local events, farmers markets or at our shop!
Blount Clam Shack
For over five generations, our family has been in the business of seafood. Always keeping our local seafood roots close to our heart, we now have three clam shacks through RI, sharing our award-winning family recipes with our neighbors throughout the region. Each of our Seafood Soups are made on the waterfront in Warren, RI at our "World Chowder Headquarters," brimming with New England flavor. From oysters to clams, to delicious premium seafood soups, we have continued to bring you the best of New England. Made famous by our Warren seaside Clam Shack in Rhode Island; These award winning chowders and bisques are now available for you to serve at home. From our family, to yours – enjoy the local flavor!
Meet Gilda and Gatsby - the two exquisite copper wood-fired ovens - on wheels - that are changing the pizza game in Rhode Island and Massachusetts. The goal: "truly fast food done with wellness in mind". Gilded Tomato is a true "farm to table" operation, growing much of their organic produce in Rehoboth, MA. As far as pizza toppings go, they only offer what's available seasonally, which keeps the pizzas tasting fresh and gourmet.
Hawaiian Jim's Shave Ice is a Rhode Island-based mobile, vending and catering company serving authentic Hawaiian-style shave ice, topped with your choice of delicious flavors in our signature flower cups. Our 19 shave ice flavors are made from 100% pure cane sugar. We are open year-round and currently service the New England area.
We are a mobile mini donut business based out of Newport, RI, making hot, fresh mini donuts! Watch the donuts being made right in front of you, and then indulge with our delicious, melt in your mouth treats tossed with cinnamon sugar or with a selection of yummy toppings!
Wally's Hot Dog Cart
Wally's Hot Dog Cart is a mobile vending service that serves Rhode Island's favorite hot dog, Saugy's! In 2019, Saugy Hot Dogs turned 150 years old of which they have been a Rhode Island and New England favorite. With a combination of high quality beef and pork, a natural casing which provides an unmistakable snap a Saugy hot dog is unparalleled in it's taste and texture. Each hot dog contains 170 calories and is gluten free with no MSG.
Started in 2016 Wally's Hot Dog Cart has been serving crowds large and small throughout the state. There is no function too big or too small that we can't handle. We are fully licensed and insured with the state of Rhode Island as well as being compact and efficient. The cart can be set up in an area the size of a parking space, offering customized condiments and extras at your request!
The Shuck Truck is excited to bring fresh, RI native, raw oysters, and littlenecks, as well as our colossal shrimp with cocktail sauce and our colossal lobster rolls, for you to enjoy while watching Polo!
King Arthur's Flour Bake Truck
Founded in 1790, the King Arthur Flour Company has devoted more than two centuries to ensuring the quality of its products and the value of its service. Employee-owned since 1996 in Norwich, Vermont, King Arthur Flour's fundamental mission is to be the highest-quality product, education, and information resource for, and inspiration to, bakers worldwide. Baking information, more than 1,000 professional-grade baking tools, ingredients, and mixes, in addition to over 2,500 free and tested recipes, are available at kingarthurflour.com.
Vendors
Gear up with official Newport International Polo Series apparel and souvenir merchandise at the field-side Pro Shop.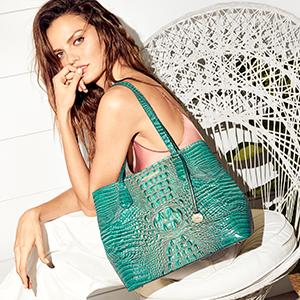 Brahmin
Brahmin stages a vendor village take-over on select dates at the Newport International Polo Series. The boutique tent will feature the latest styles for an exclusive field-side shopping experience. Find your perfect evening out bag, or a durable over-sized tote to hold all of your polo afternoon essentials. The Brahmin boutique will be open on 6/22, 7/6, 7/27, 8/3, and 8/24, in 2019.
Rockstar Limo
Enjoy chauffeured transportation for your polo party! Rockstar Limo's knowledgeable professional chauffeurs provide first-class service in all types of vehicles from limousines and party buses to luxury, antique and exotic cars. Vehicles to match your style, service beyond your expectations. Offering the area's most diverse fleet, whether you are traveling alone or with a group of 55, Rockstar Limo has the vehicle you need. Garage stored and serviced by in-house mechanics and an experienced maintenance team, the entire fleet is immaculately kept and ready for you. They gladly accommodate special needs and unusual requests. Just ask -- it's your special day. Customer service associates are available 24 hours a day.
888-725-7871 | info@rockstarlimo.net
Equisite Events Tent Decor Specialists & Polo Seating Upgrades:
Glamping Tent: Enjoy the classic sport of Polo while viewing from inside a trendy Glamping tent! Not only will it create shade, but the cozy lounge grouping provided by

Exquisite Events

will present comfortable seating for your entire group to enjoy. The tent will be finished with floor rugs and festive accent pieces. Exquisite Events will bring the seats, you just bring the snacks! Email decor@exquisiteeventsdesign.com to reserve your Glamping Tent today! Requires at least 2 reserved Tailgates, or can go in Lawn seating area. Tailgates sold separately, subject to availability:

ryan@nptpolo.com

Pavilion Softseating Lounge Collection: Want to feel like you are watching the Polo match from the comfort of your own Living Room? Choose to rent

Exquisite Event's

custom lounge grouping in the Pavilion for a comfortable seating option close to all of the action and the luxury of beverage service! The lounge collection is prepared with soft seating for 6-8, stylish accessories, and plenty of table space to lay out all of your delicious Polo-worthy bites! Email decor@exquisiteeventsdesign.com to reserve your lounge grouping today! Admission tickets sold separately, subject to availability:

ryan@nptpolo.com
Equestrian and nautical inspired fine jewelry. Custom designs are our specialty. Handcrafted by the sea.
Opt Eyewear Boutique in Providences' Wayland Square; Bringing you the best glasses and sunglasses from Europe, Japan and the USA with the latest in lens technology. Look great and see well!

Wag Nation
Wag Nation is an independent pet boutique located in historical downtown Newport Rhode Island. Family owned and operated, we are dedicated to all pet parents, but most importantly the pets themselves! Our shop combines the highest quality of unique dog and cat products with exceptional customer service, capturing a most memorable experience.
WOOF! WOOF!
WOOF! WOOF! Pet Boutique & Biscuit Bar is your healthy pet marketplace, bakery and boutique offering one stop shopping for all your dog & cat needs. Our award winning boutique specializes in top quality, USA made, eco-friendly & unique products for your dogs & cats. Our focus is on safe durable toys, no-pull harnesses, healthy treats, natural foods, gourmet bakery cookies, custom cakes & nutritional supplements. You will also find fun pet-themed housewares & gift items for the pet lover in your life in our fun designed boutique.

Loren Hope
We are dreamers and makers. Loren Hope is a spirited, luxury jewelry label based in Rhode Island. Inspired by art, we are a modern take on the vintage jewelry you might find in your Grandmother's jewelry box.

Bimini-Me
We've combined design innovations from the boating world with a sense of timeless fashion and luxury. On the water, at the courts, or stomping divots; our goal was to create a skin-saving sunshade for the fashion-conscious. Customize colors and styles to fit your craft and crew.